Hours may vary due to private and special events. Please check our calendar prior to visit.
---
Give the Gift of SPEED with our Gift Cards! - View Online Store

---
LET'S GO KARTING!
Located on-site at the Homestead-Miami Speedway, the AMR Homestead-Miami Motorplex Presented by MG Tires is a professional grade karting facility and only a 30-minute drive from downtown Miami.
Get Directions To AMR Motorplex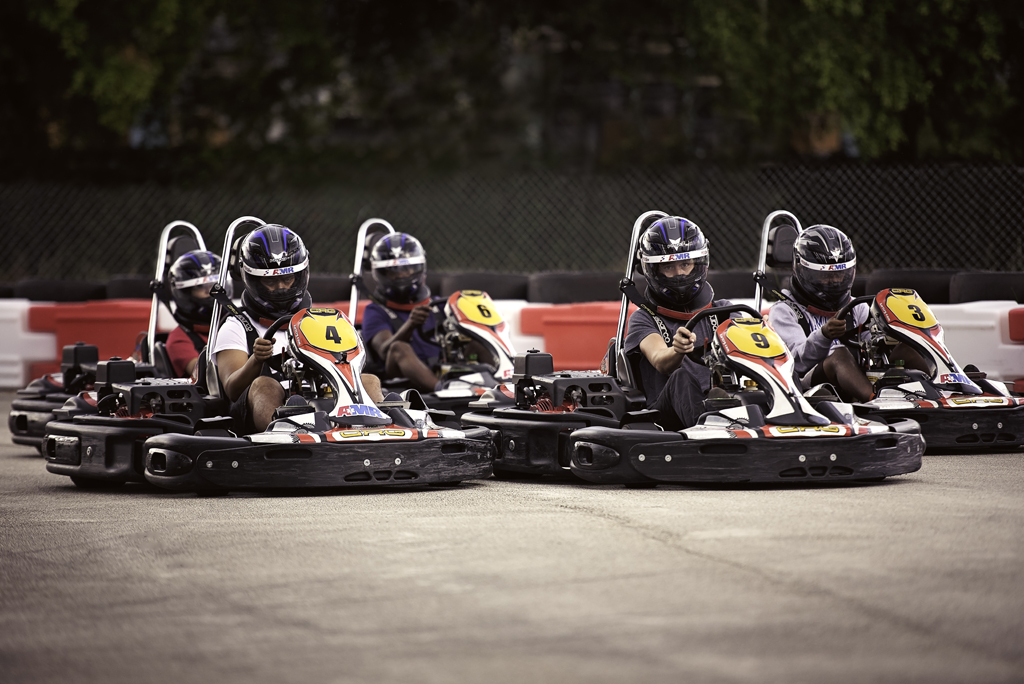 Come on out and enjoy our world-class facility designed and constantly improved on by industry racing professionals with a meticulous emphasis on safety and usability. The AMR Homestead-Miami Motorplex Presented by MG Tires features a BRAND NEW, state-of-the-art rental kart circuit that measures out at 0.3-mile in length.
REACH SPEEDS OF 45

MPH IN OUR RENTAL KARTS

AMR Motorplex's fleet of 25 CRG Centurion Rental Karts provide an adrenaline rush like no other, reaching speeds up to 45 mph! Our karts feature cutting-edge technology to offer both a fast and safe racing experience.

Our unrestricted, 9 Horsepower Rental Karts provide an exciting and high-adrenaline racing experience to both individuals and  corporate groups alike - seven days of the week!



View The Current Track Hours & Weather Conditions Before Arriving
---
KART RENTAL PRICES
Enjoy the thrill of reaching speeds up to 45mph in our fast and safe karts, while racing around our outdoor 0.3-mile, 3-turn, world-class, professional grade rental circuit.
Kart rental prices are per-racer

Each race lasts a full 8 minutes
All karts have adjustable seating and pedals
PRICES
$25 for one race, per-racer
$45 for two races, per-racer
$65 for three races, per-racer
$100 for a 5-race package. Can be divided between multiple drivers.
$195 for a 10-race package. Can be divided between multiple drivers. 
Get more information about Group & Corporate Events
MILITARY & VETERAN DISCOUNT
AMR Motorplex is proud to offer active military and veterans a non-transferable special rate of $20 per Rental Race. This includes all active-duty military, reservists, guardsman, retired military, disabled veterans and any other military personnel with valid military identification.
---
Racing Requirements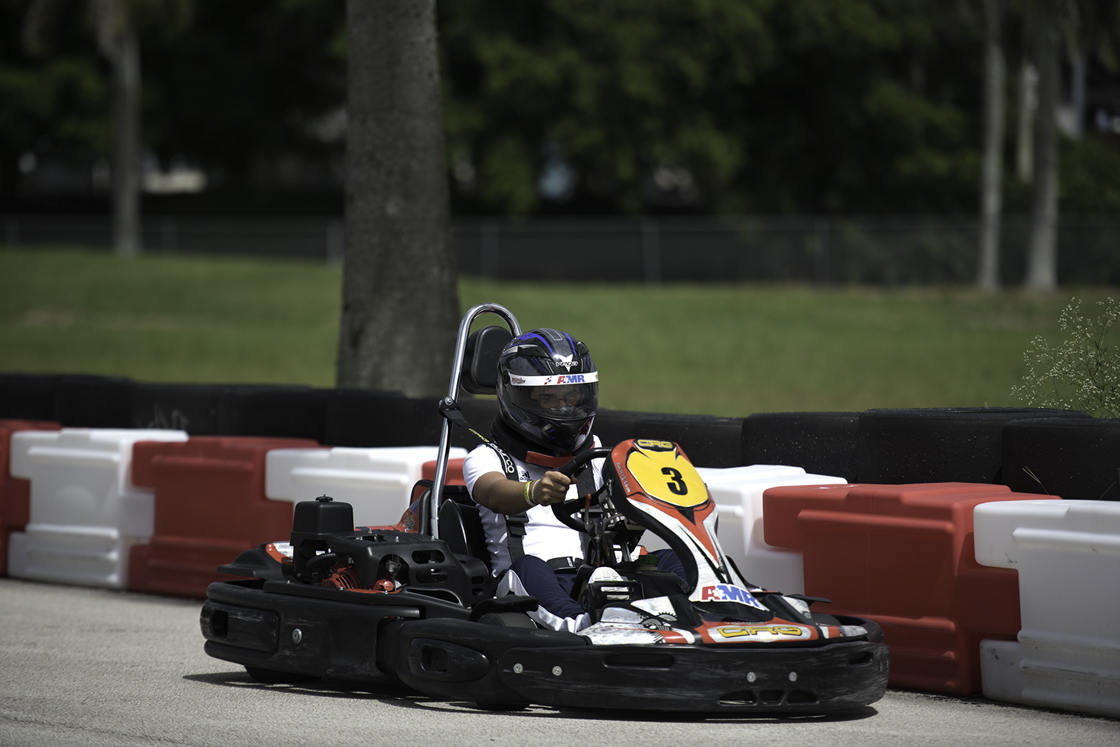 The rental circuit at AMR Motorplex provides a professional grade racing experience, with high-performance Rental Karts that can reach speeds of 45mph. In order to reach the pedals on our adult karts, all drivers must be 60" or 5 feet tall. The minimum age to drive our karts is 14 years of age. Drivers under the age of 18 must have a parent or guardian complete the AMR Motorplex Consent Form and have it notarized if the parent or guardian is unable to accompany the driver.
Weight Limit: Although we do not have a weight limit restriction, we have found that drivers over 250 lbs. do not typically fit comfortably or functionally in the seat of our standard karts.
What You Need To Race
No experience is required to race our Rental Karts
Helmet and neck collar rental included with all kart rentals
Head socks for inside helmet are available for purchase, $1
Driving suits are NOT required, but are a fun addition to any race
Shorts and t-shirts are permitted - you MUST wear closed-toe shoes
During cold weather conditions, dress appropriately; gloves recommended
---
E-mail completed minor waivers to sales@amrmotorplex.com